While updating our immigration system has been a slow process, over the last decade, there have been efforts to pass comprehensive immigration reform legislation and the DREAM Act. Other reform efforts include executive actions such as Deferred Action for Childhood Arrivals (DACA) and Deferred Action for Parents of Americans and Lawful Permanent Residents (DAPA). Learn more about the ways America can upgrade its immigration system.
Recent Features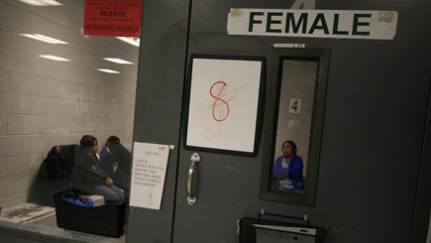 This report sheds light on the dehumanizing conditions of immigration detention facilities.
The deportation process has been transformed drastically over the last two decades. Today, two-thirds of individuals deported are subject to what are known as "summary removal procedures," which deprive them of both the right to appear before a judge and the right to apply for status in the United States.
All Border Enforcement Content