Ushering in a more just and inclusive America can seem like a daunting prospect in a time of heightened conflict and division. Polarization creates incentives for each camp to hunker down, look inward, and activate its in-group or base. The self-perpetuating and self-reinforcing nature of this oppositional cycle makes it...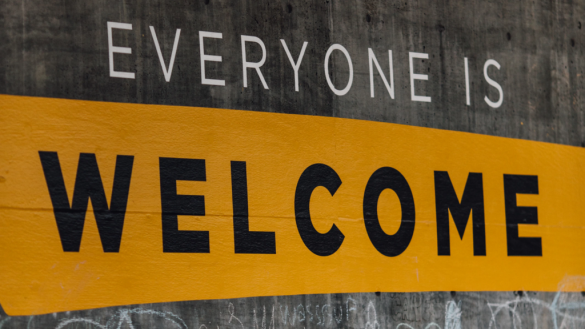 Welcoming Week—an annual celebration in communities across the nation that brings neighbors together to build connections across lines of difference—begins Saturday, September 12. Despite the challenges of coming together during a pandemic, a string of events will take place in virtual spaces. Events include dance parties, watch parties, and even...
America is experiencing an important awakening around racial justice. Many are coming to understand that silence and inaction around racism make us complicit in its effects on our neighbors, friends, and colleagues. This awakening is driving some people to begin correcting individual biases and attitudes that drive othering , exclusion,...